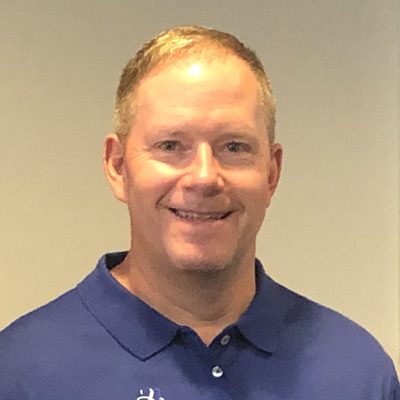 Chiropractor
Walter Tonyes D.C.
Originally a native of Hauppauge, New York, Dr. Tonyes has 28 years of clinical experience practicing as a chiropractor. He received his Bachelor of Science degree from Plattsburgh State University in 1990. He then received his Doctor of Chiropractic Degree from New York Chiropractic College in 1994, graduating a member of the Phi Chi Omega Honor Society. In addition, he received a Diploma from the National Board of Chiropractic Examiners in 1994.
Upon graduating Dr. Tonyes started his career working in Auburn, NY where he practiced for 2 years. In 1997 he opened up Scotchtown Chiropractic and has since enjoyed treating thousands of patients. He has been involved in community organizations and coached young athletics. In 1999, Dr. Tonyes added both physical therapy and massage therapy to his practice. Strengthening and rehabilitation have always been an important part of his treatment protocols and this was an additional way for his patients to benefit.
Dr. Tonyes has had extensive postgraduate training in various topics such as rehabilitation, radiology and MRI diagnosis and treatment. He is currently on the Board of Directors for the Garnett Health Medical Center Foundation and is a member of the New York Chiropractic Association. In addition, he has given many lectures to the community on health, nutrition and ergonomics in the workplace. In 2013, he joined the Anatomy and Physiology faculty at Orange County Community College as an adjunct professor. Over the years Dr. Tonyes has established a state of the art facility that provides comprehensive care to his patients that is second to none.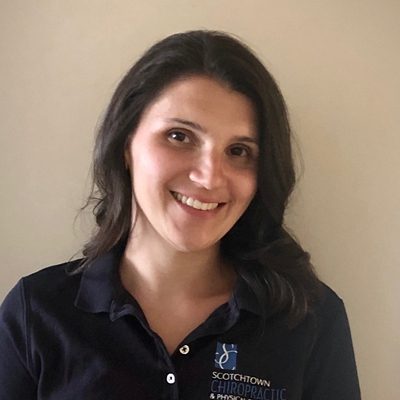 Chiropractor
Laura Cruz D.C.
Born and raised in the area. Attending Pine Bush schools, and then going on to receive her Bachelors in Biology at the State University of New York at New Paltz in 2006. From there Dr. Cruz attended New York Chiropractic College where she earned her Doctorate in Chiropractic in 2009. Dr. Cruz is a board certified chiropractor, and has been certified by New York Chiropractic College in Whole Food Nutrition. 
She is a member of the International Chiropractic Pediatric Association. Dr. Cruz is excited to be back in the area she grew up in and treating in her community. She believes that chiropractic care can benefit everyone in many different ways; but she is passionate about treating pregnant women and children. These groups have great results and respond so well to chiropractic care. Together we can make a much healthier and happier community!
Chiropractor & Naturopathic Doctor
Jeffrey Massarone, N.D., D.C.
Dr Massarone is originally from the Rhinebeck area of Dutchess County, New York. He received his bachelor's degree in Business Management from SUNY New Paltz in 2004, his naturopathic doctorate degree from National College of Natural Medicine in Portland, Oregon in December 2008, and finally his chiropractic doctorate degree from The University of Bridgeport Chiropractic College, graduating cum laude in May 2012.
As a chiropractor, Dr. Massarone treats the body from a holistic and integrative approach utilizing both tried and true approaches as well as cutting edge innovative methods. His experience includes treating and managing patients with cervical and lumbar disc herniations ("slipped disc"), headaches, neck pain, low back pain and carpal tunnel syndrome. Working with patients who have been involved in motor vehicle accidents and other forms of personal injury is one of his passions in the chiropractic field; one that Dr. Massarone can relate to personally. He has successfully treated over a thousand motor vehicle accident patients and will gladly testify in court for his patients should the case go to trial.
Prior to becoming a chiropractor, Dr. Massarone worked over 15 years as a nurse in geriatric facilities and in pediatric psych. His many years working as a nurse, both prior to becoming a doctor and also currently on the COVID-19 front line, has enabled him to triage his patients thoroughly and efficiently; allowing for a quick recovery.
As a naturopathic doctor, Dr. Massarone is well versed in homeopathy, botanical medicine, nutrition, environmental medicine and many other forms of complementary and alternative methods of treating dis-ease and restoring the human body back to optimal health and well being. His many interests in natural health include natural soap making and other body care products, tincture and nutraceutical formulations to help balance fluctuating and declining hormone levels in both men and women, and addressing environmental concerns that can affect your health while at home and at work.
Dietitian-Nutritionist
Lisa Eden, R.D., C.D.N.
Lisa has over 20 years of experience educating and guiding people through food and lifestyle habit changes to improve their health. She attended Framingham State college in Framingham, MA with a dual major in Food Science and Food & Nutrition, completing her internship in coordination with her studies at various locations in Massachusetts. Her career started in 2000 at Holy Family Hospital in Methuen, MA where she worked in clinical nutrition as well as cardiac rehabilitation. She developed and taught classes focused on using food choices to help with lowering cholesterol and blood pressure levels as well as weight management to prevent the development of further disease. Lisa also created individualized, specific nutrition plans for patients to assist them with their health goals. From there she worked at DaVita Dialysis in various clinics in the northeast as part of the care team for those receiving hemo and peritoneal dialysis to manage their weight, diabetes and electrolyte levels. She also taught classes for those with early stages of kidney failure to show how nutrition is linked to slowing the progression of disease. In 2019 she returned to clinical nutrition at Garnet Health in MIddletown, NY. Over the years, she has been active on running teams, teaching water aerobics and with CrossFit where she has used her nutrition experience to help many friends and class attendees with their personal nutrition programs. Assisting with the progress of clients brings Lisa great joy and she is excited to bring her years of experience to Scotchtown Chiropractic and Physical Therapy.
Monday
7:30am - 6:00pm
---
Tuesday
9:00am - 6:00pm
---
Wednesday
7:30am - 6:00pm
---
Thursday
9:00am - 6:00pm
---
Friday
7:30am - 6:00pm
---
Saturday
By Appointment Only
Monday
7:30am - 4:30pm*
---
Tuesday
Closed
---
Wednesday
7:30am - 4:30pm*
---
Thursday
Closed
---
Friday
7:30am - 4:30pm*
---
Saturday
Closed
*Indicates Last Appointment Time
Monday
10:00am - 6:00pm*
---
Tuesday
11:00am - 4:00pm*
---
Wednesday
10:00am - 6:00pm
---
Thursday
10:00am - 4:00pm*
---
Friday
10:00am - 6:00pm
---
Saturday
9:00am - 2:00pm*
*Indicates Last Appointment Time
Scotchtown Chiropractic &
Physical Therapy